Academics
---

What can you expect?
As one of 65 members of the prestigious Association of American Universities, KU offers students access to rigorous academics and renowned, well-funded research. Undergraduates can expect to build faculty relationships, grow comfortable in the lab, and put lessons to use.
Academic resources
No Jayhawk navigates the academic experience alone. You'll work with a dedicated advisor and have access to KU's world-class libraries, hands-on tutoring, and consultation services.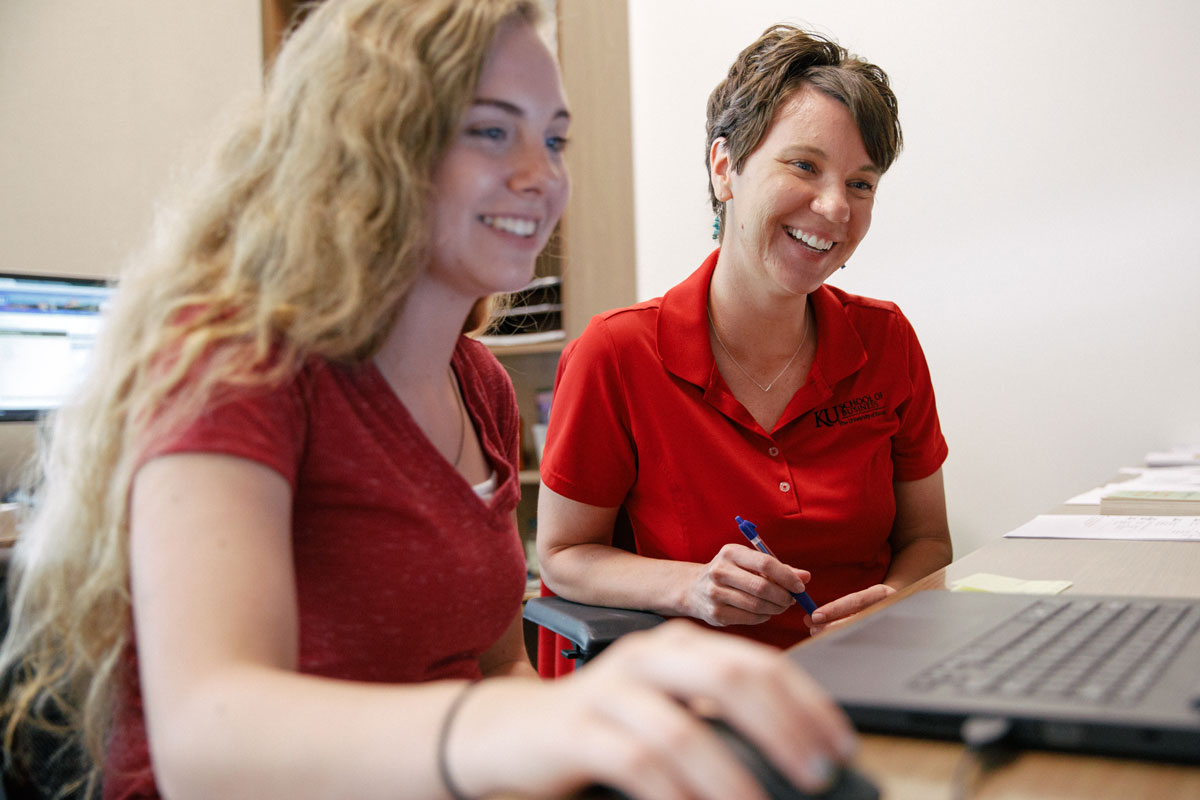 Jayhawks learn by doing — by engaging in research, taking their studies across borders, and integrating leadership, sustainability, and service into their work. For their efforts, students can earn certificates that demonstrate their curiosity and capability to a future institution or employer.